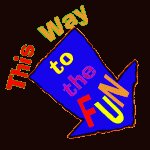 Yes. Great Aunt Gertie. You're right. Trying for a baby is FUN!
"But by FUN do you mean…
having routine timed intercourse with your great nephew for months on end, and then elevating my legs to help his boys swim upstream; sticking a pink thermometer in my mouth each morning and then writing down my basal temperature on a form that I hide inside my desk drawer; examining the toilet paper obsessively; drinking raspberry leaf tea and other fertility concoctions because my mother told me to; going for acupuncture and sticking needles between my eyes and in my belly while an acupuncturist named Felicity tells me to relax. Yes, trying for a baby was definitely a great time. Just ask my husband when he had to provide a sperm analysis test on 9 different occasions and then openly chat about it with a strange doctor about his results; and it was also a blast during my HSG fertility test; and when we had to talk to fertility intern, Camille, about our sex life. I would also say it was good times during all those early morning transvaginal wand appointments; and I think we equally had a blast when IUI #1 – #25 failed and I sobbed on the bathroom toilet and then again, during my friend's baby shower. It was quite enjoyable when I had to miss meetings at work because I was having eggs removed from my uterus; when all my friends got pregnant before me and I particularly had fun gaining excess weight from those super fun fertility drugs."
But yes, Aunt Gertie, you are completely right. Trying for a baby is fun but sometimes it's also a bit…what's the word…..trying.
(The Circle & Bloom fertility discount is still available until Jan 31! See here for more details)
27 Responses to "#686 Yes Aunt Gertie, Trying for a Baby is Fun!"
Leave a Reply